Most of you probably know that my favorite season of all times is Fall (also known as Autumn, my more preferred name. Don't ask me why). I can't quite explain why I love it so much or describe how I feel about it. But I love it! The colors, the scents, the crispness, the laziness, the food, etc. So, I'm devoting an entire post to my favorite season, since it is now officially Fall (as of September 23)! Hip hip hooray!!! Let's give it up for some artistic display!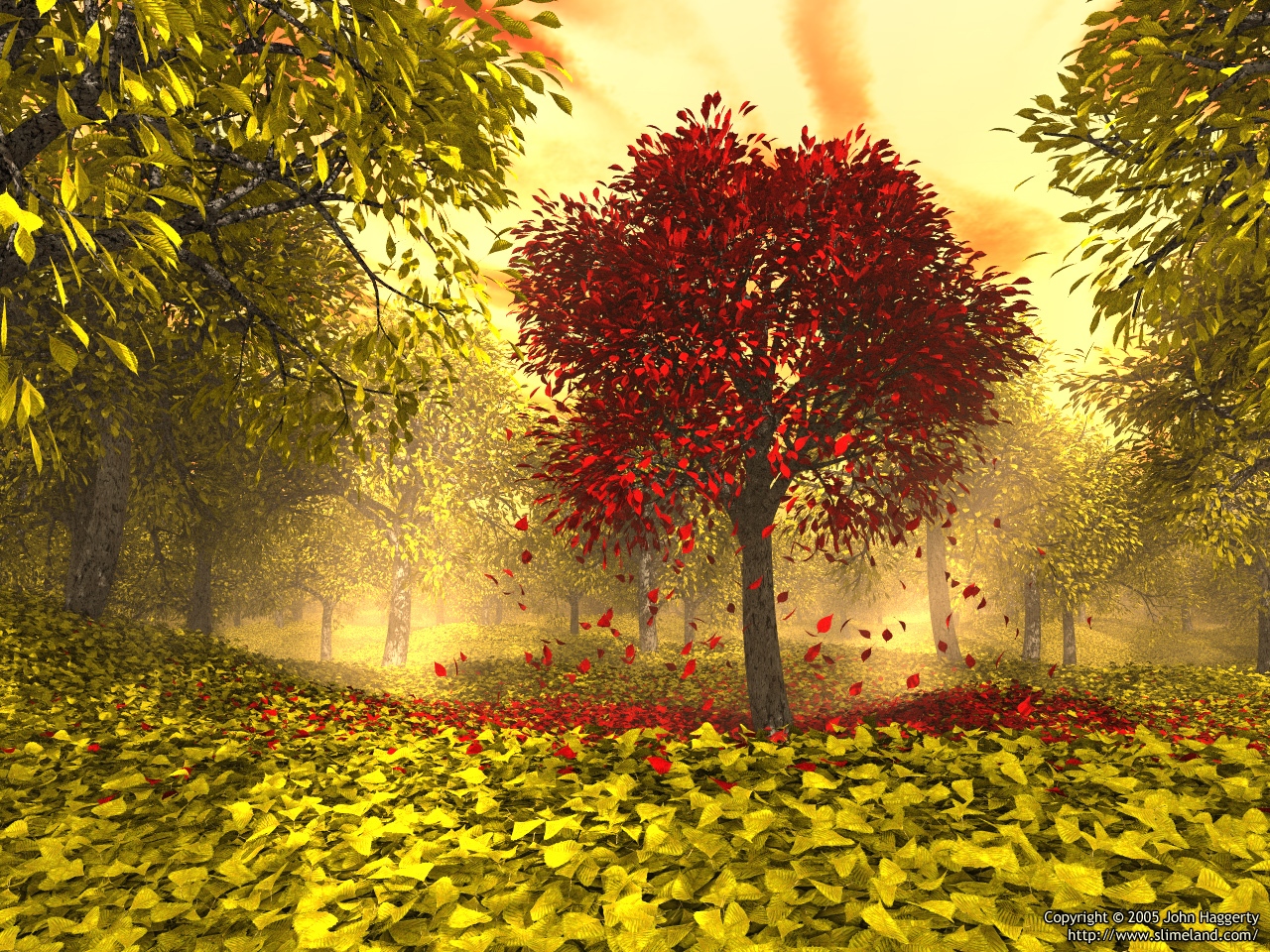 Autumn Poem


Honied yellow dripping gold,
Leaf of autumn

in the cold

Dancing on

in crisp despair

Whirling on

enchanted air

Falling silently to

earthen tomb

Away from tree's

rooted arm

Perhaps the silence

broken then

By hollow cries

of autumn grief

Synchronized with

the falling leaf


-
S.K.Lindeman



"Autumn" by 'Slime'.
Image courtesy of
slimeland.com